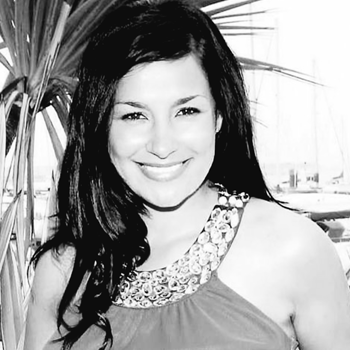 My name is Hazel Grogan . I am a Reiki Master, Teacher & QHHT Practitioner from Kinsealy Co Dublin. I have been studying and practicing The Usui Reiki system for over 17 years. My lineage is from my Aunty Ethel Kilroy in Manchester who has been practicing Reiki for over 35 years. I trained with Dolores Cannon Quantum Healing Hypnosis Technique in 2014.
I've always had an interest in the Spirit world and with natural healing techniques . In 2005 I studied Angel Therapy with Aidan Storey in Dublin as I love working with the Angels Energy. This energy is very subtle but very powerful. This energy and healing are accessible to us in a constant flow all we need to do is ask for their help.
Within a few month's I decided to learn Level 1 Reiki Degree with Ethel in the Uk who is a Reiki Master herself . She has the most amazing Energy and has over 40 years experience in healing work . I have watched her help thousands of clients.
Reiki Master
I have gone on to further in my studies with Reiki Level 2 and Reiki Level 3 Master / Teacher Level. This came very naturally to me as I was teaching each client that came for a healing session. I wanted people to understand the importance of taking control of their own life and that they too could access this universal healing energy that flows within us all straight from Source itself. I have worked over a 1000 clients throughout my healing journey.
Quantum Healing Hypnosis Therapy
While on my spiritual journey in 2008 I came across Dolores Cannon. Dolores Cannon is a past-life regressionist and hypnotherapist who specializes in the recovery and cataloging of Lost Knowledge. Her roots in hypnosis go back to the 1960s. She has been specializing in past-life therapy since 1979.
Dolores has become the world's most unlikely expert on the prophecies of Nostradamus. A retired Navy wife from Huntsville in the USA. Dolores was nearly fifty years old when she began experimenting with hypnosis and past-life regression. The results were astounding. She began to write about her experiences with her clients that she hypnotised and regressed back in previous lifetimes. I came across one of her books when I was studying about Jesus.
Her book Jesus and the Essenes which was about his early years and his teachers. Her book fascinated me so I went on to read most of her 18 books. She was a pioneer in her work of the Quantum Healing Hypnosis Therapy. I had a few sessions of QHHT myself and the results I felt were instantaneous. I have studied both 1 & 2 Practioner Levels with Dolores, her Daughter Julia Cannon and Suzanne Spooner.
I have a practice in Kinsealy County Dublin for over 16 years. I have carried out past life regression on 100's of clients since then and each one has been such an amazing experience.
Integrated Energy Therapy
I decided to study IET (Integrated Energy Therapy) with Therese Mc Auliffe in 2015 in Malahide as I wanted to raise my own vibrational level and gain an understanding of other healing modalities. This really helped me understand that all healing comes from with the same energy coming straight from God (Source Energy) and that it flows within us already and we just need to remember that we can all access it.
Light Language
In 2014 through meditation and my own healing journey I began to Channel Light Language. This is coding sequences of Sound and Light transmitted through my voice and hands.
This came very naturally to me as it's a sound vibrational energy that channels through me intuitively as I am working on a client. Sometimes its telepathically or I speak it while doing a session. The spirit guides tell me that by speaking this Light Language it is activating dormant DNA within us that will help us to remember we are amazing Spiritual beings before we were and that we have the potential to heal ourselves.
Channeling is occurring all over the world and more and more people are bringing through spiritual beings from our Universe to help heal this planet and its inhabitants.
Through my healing work, the energy that flows through me has healed many ailments like depression, insomnia, anxiety, infertility and all forms of cancers. I help my clients to empower themselves to get them back on their spiritual journey that they choose for this lifetime. When they realise how easy it is and that as little as one session can put them back on the right path .